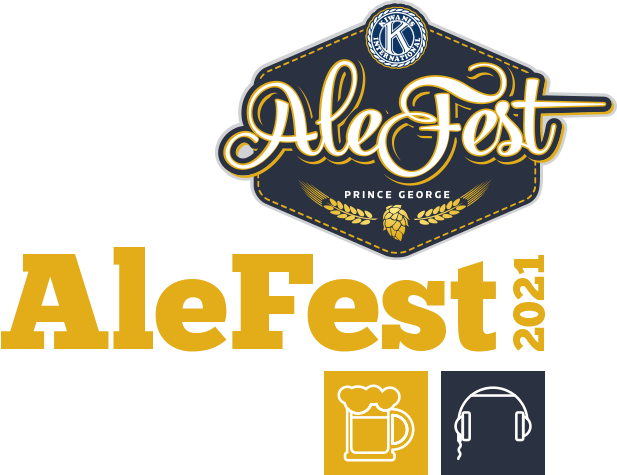 Kiwanis AleFest 2021.
We had to switch things up this year…
Kiwanis AleFest is hosted annually at the end of January. This year due to the current pandemic, we had to make the difficult decision to cancel Kiwanis AleFest. In place we have worked with your favorite Kiwanis AleFest breweries from across the North to bring you an exclusive 8 pack of craft beers. Each craft beer included in this pack has never been made by these breweries before. We are allowing you to bring a little bit of Kiwanis AleFest home to enjoy.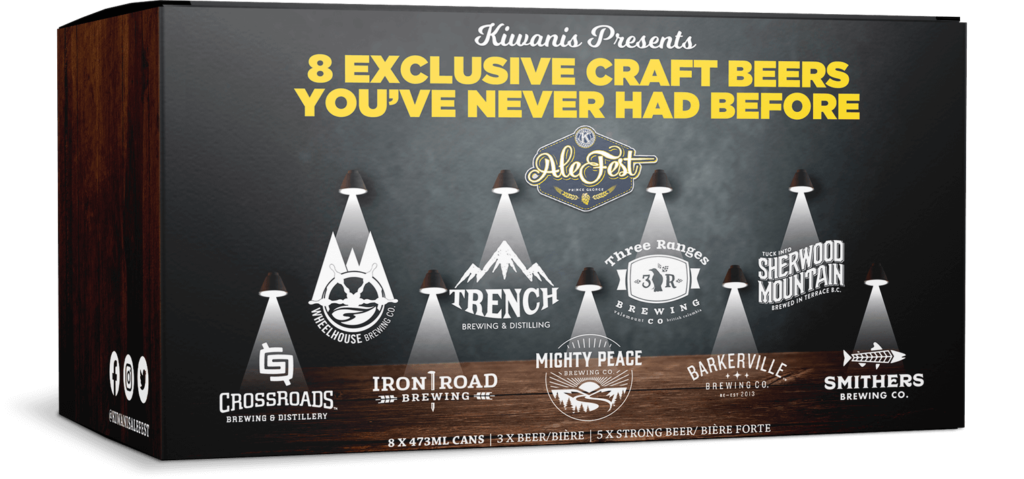 It has been a tough year for everyone and we want to support our great local restaurants who have been supporting Kiwanis AleFest since the beginning. We have come up with a fun way for you to support local and for us to gift one lucky winner a great Kiwanis AleFest prize pack!

Want to know how to win?
Visit any of the 9 participating establishments a minimum of 4 different times between January 29th and March 1st , 2021. Whether it is visiting the restaurant for a beer, ordering takeout for dinner, whatever works for you. Each receipt must have a minimum value of $20.00. Take a picture of your 4 receipts and email them to kiwanispg_alefestbudget@outlook.com or text to Jamie at 250-552-4727 to enter.
One lucky winner will win an amazing prize pack valued at approximately $270 and includes:
Two tickets to Kiwanis AleFest 2022
Four Kiwanis AleFest beer glasses
$100 gift certificate to one participating downtown Prince George establishment of your choice
All eligible entries will be included in the random prize draw – draw date is March 2nd, 2021.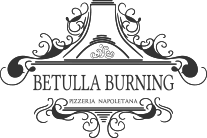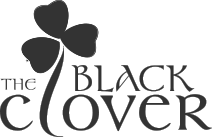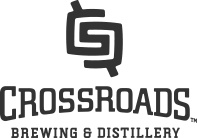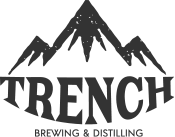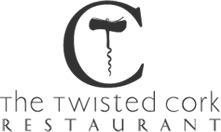 Help Support Ronald McDonald House
Beyond a showcase and celebration of craft beer, the goal of the annual event is to raise funds that benefit local children. This year part of the proceeds will go to supporting Northern BC children through the Ronald McDonald House of BC(RMH BC). If you would like to help us in raising funds for this great cause please click the button below to donate directly to Northern BC families using the RMH BC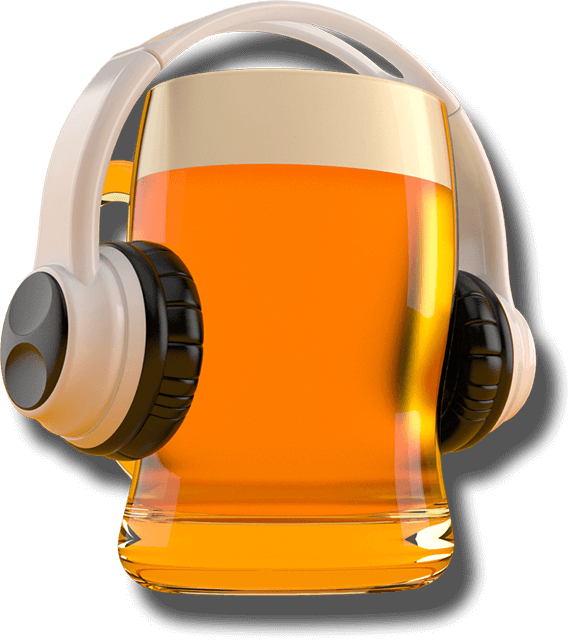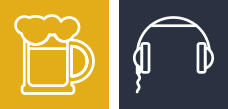 Turn It Up!
Craft Beer + Great Tunes