AleFest is Back!
After 2 years of not being able to hold AleFest due to Covid restrictions, the Kiwanis AleFest weekend is back in January 2023! AleFest returns with a weekend of Tasting Sessions and the Kiwanis AleFest Crawl, featuring the largest number of craft breweries and local restaurants in attendance ever! Thank you for continuing to support Kiwanis AleFest as we hope to raise even more funds this year to help serve the children of the world.

ALEFEST
Proudly held at the end of January to embrace winter, Kiwanis AleFest joins the community's social calendar to offer attendees the unique opportunity to taste and discover a variety of high quality, local, handcrafted beers. The region is a fantastic beer market, with a mix of urban sophistication, rugged determination, spectacular wilderness and a thirst for products that support quality of life. Prince George is the hub of the north, offering all the amenities and benefits of a thriving city as the province's northern capital.
With similarities to a wine tasting festival, Kiwanis AleFest is the Great Northern BC Beer Festival. It features three separate tastings sessions, tapas food from our community's finest restaurants, a souvenir tasting glass, and live music and an art exhibit. The event is modeled after similar craft beer tasting events throughout BC, and by peer Kiwanis clubs in United States.

KIWANIS
Kiwanis (meaning "we trade" or "we share our talents") is a non-profit volunteer community service organization with a long history since its founding by business professionals in Prince George in 1954. Kiwanis Prince George is part of a global organization of volunteers dedicated to changing the world one child and one community at a time.
Over the years, Kiwanis has held a number of fundraisers to benefit charities and legacy projects such as golf tournaments, bingos and community dinners. We've also built the Kiwanis Bandshell in Lheidli T'enneh Memorial Park (formerly Fort George Park) and the Kiwanis Picnic Area in Cottonwood Island Park. The local club is going through a youth-oriented rejuvenation hosting new social events and annual fundraisers such as our Kiwanis Corn at Canada Day in the Park and Kiwanis AleFest craft beer tasting festival. Kiwanis Prince George is part of Kiwanis International founded in 1915 by business professionals and now represents nearly 600,000 members worldwide. Kiwanis is one of the "big three" global community service organizations, the others being Rotary and Lions. While all three are service-oriented, each has a different approach, focus and culture. If you're interested in joining, we encourage you to explore each and chose the one that works best for you.
Kiwanis Prince George has almost 40 working and retired business professional members that meet regularly at the Twisted Cork Restaurant. See the video below on why Kiwanis matters as a global volunteer service organization, dedicated to "Serving the Children of the World". We're always looking for new members. So if you'd like to come to one of our meetings or periodic events, please email us at kiwanispg (at)gmail[dot]com or message us through our local club Facebook site.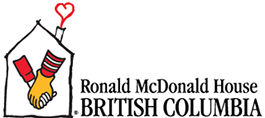 GIVING BACK
Volunteer run, the event is organized by Kiwanis Prince George as an affordable and responsible annual alcohol tasting event that is unique to the north. The event has three goals:
Raise funds for Kiwanis projects and children charities
Increase community pride through a fun signature social event
Promote business of participating breweries, restaurants, sponsors and increase tourism
Beyond a showcase and celebration of craft beer, the goal of the annual event is raise funds that benefit local children. This year part of the event proceeds will go to supporting Northern BC children through the Ronald McDonald House of BC (RMH BC). For 30 years, RMH BC has provided a supportive affordable home for families who have children receiving treatment next door at BC's Children's Hospital. Families such as the Vandermeulen's from Prince George who spent 8 months in Vancouver during the treatment of their son Logan's heart defect.
Our hope is that over time it grows and becomes viewed as a must-attend winter social event in the north that contributes positively to the community spirit and perception of Prince George as a winter city.
It is also intended to expose the artisan quality and flavors of; smaller batch craft brewing, delectable tapas creations from local chefs, stimulating live music and visual arts from local artists.

VENUE
We're excited to be partnering with Two Rivers Gallery operator, the Prince George Regional Art Gallery Association again to host our annual event. The gallery is one of Prince George's unique architecture and professional event spaces. It has a great atmosphere that feels both intimate yet open, and familiar yet brand new. Its high ceilings, bright glass windows and beautiful artwork make the space a perfect fit for our fun and classy event.